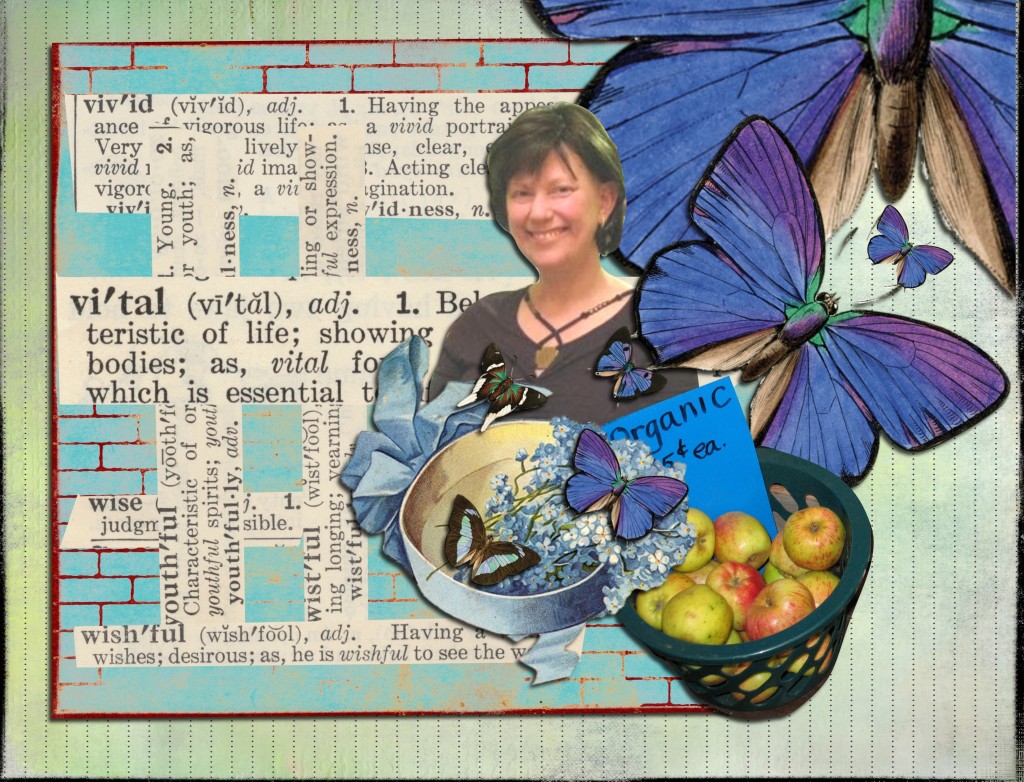 "In the End, All That Really Matters Is:
How Well did I Live?
How Well did I Love?
How Well did I Learn to Let go?
*
This is my friend Charlene, Master Gardener and dear dear wise friend.
I say 'is' even though she left us last November 2010.
I still feel her around, especially when I have dirt under my fingernails from grubbing in the garden. It was through her that we were introduced to our first Apple Tasting and they were Heirloom Russets - hence the basket in the corner. When she was diagnosed Non Hodgkins Lymphoma and realizing that she had a shorter time than most,
she filled that Unforgiving Minute with 60 Seconds Worth of Distance Run.
She immediatly quit the corporate world (at that time she was my manager when we both worked at BCTel)
She ran a 1/2 Marathon in Arizona,
Skydived,
Got her Batchelor of Science Degree
Went to Africa for a semester,
Taught University students (Her most memorable course? The Sex Life of A Barnacle!),
Mountain Climbed,
Skied fearlessly attacking the steepest and wildest trails,
and most precious of all, spent a day and night with us April 20-21 2010.
Her thank you gift which arrived in the mail a few days later (true to form) contained a Gardening catalogue (with 2 seed packets inserted between the pages - Love in the Mist and Night Scented Stock) and 3 large foolscap pages of her hand-written and sketched out Garden Design for our property.
We have already started putting some of her ideas into practice.
Blessings to all Gardeners out there.
*
Credits:
Kits used: Background papers and elements:
Tangie Baxter: KMF, & Dictionary Cuts
Butterflies, Hydrangea: Dover Publications c/r free
Photo: Charlene and basket of apples - mine